Our team spans across over 15 countries and consists of passionate managers, executives, and volunteers determined to make our vision of sustainability and social engagement possible.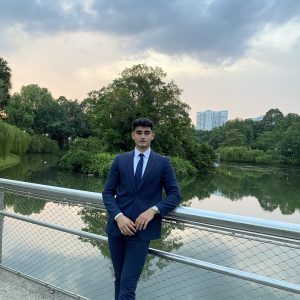 Business Development Executive
Aashish is an undergraduate at Boston University studying Business Administration with concentrations in Finance and Information systems. As a member of the Linens N Love team since February 2021, Aashish has worked closely with both corporate and charity partners to plan and deliver CSR initiatives. By creating sustainable partnerships in the hospitality industry and social sector, he hopes to extend Linens N Love's global impact throughout the APAC region.
Thaveesha is a sophomore at NUS Business School, pursuing a Bachelors in Business Administration, specialising in Finance and minoring in Economics. Since joining the Linens N Love team in December 2019, she has helped on-board several charity partners as well as helped secure linen donation and upcycling projects. She is dedicated to seeing Linens N Love achieve much greater heights in the journey to turn trash into treasure.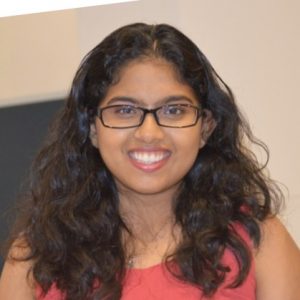 Outreach & Partnerships Manager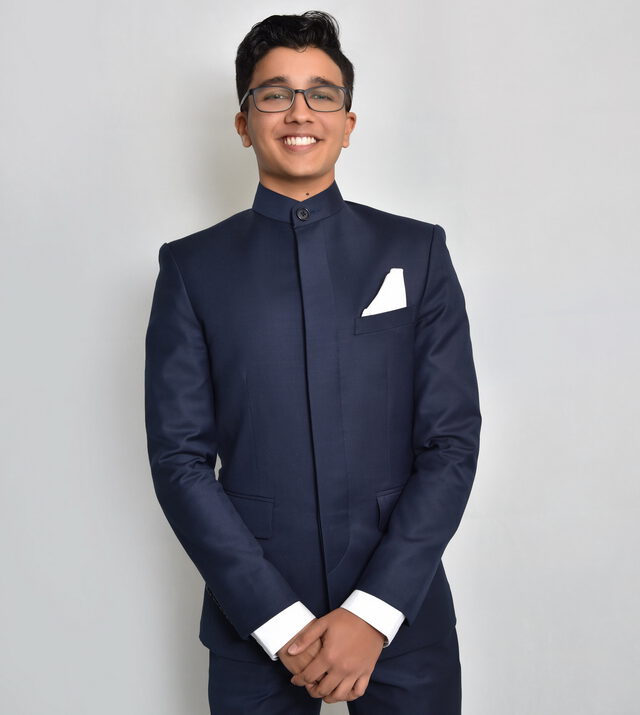 Logistics and Educational Partnerships Manager
Gaurav is an incoming freshman at the National University of Singapore and will be pursuing an undergraduate degree in Mechanical Engineering. Since joining Linens N Love in March of 2021. He has been involved in curating a curriculum that is tailored to international schools and more specifically the community service requirements of the International Baccalaureate Diploma Program.
Arianna is a senior attending high school in San Jose, Northern California. Experienced in graphic design, social media marketing, and user engagement, Arianna works as the Social Media Manager for Linens N Love, where she brainstorms ideas, creates posts, and markets the organization's social media pages. Arianna is working towards rebranding and revitalizing Linens N Love's social media presence to create socially impactful content.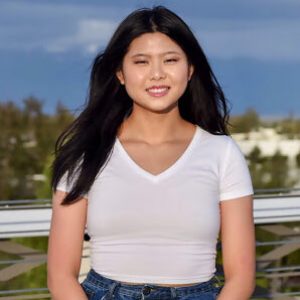 Linens N Love Chapter Officers and Volunteers
Three cheers to our 500+ volunteers!

Aaliyah Theos
Aalyah Cortes Castro
Aarushi Anil
Aarya Sudheer
Aaryaa Chiney
Aayush Daftary
Abhinav Rajkumar
Abigail Stephens
Adam Abuhasan
Adam Karpati
Addyson Greenwald
Adele Yoon
Adora Dalisay
Afua Siaw
Agetha Mahendran
Aidan Girty
Ainhoa Merchan
Akriti Srivastava
Alan Luong
Alessa Gomez
Alexandra Finkel
Alexia Egdahl
Alexis De Castro
Alice Lisak
Alina Richards
Alisha Aslam
Alisha Triawan
Alison Macleod
Allison Chan
Allison Cui
Allison Tan
Alyandra Salguedo
Amanda Chang
Amanda Lee
Amanda Lin
Amari Speck
Amber Lin
​Ambereen Haq
​Ameen Sedehi
Amy Liao
Amy Zheng
Amy Zhou
Anahis Cabrera
Andrea Wang
Andy Son
Anely Gutierrez
Angela Jeon
Angelina How
Angie Lee
Anna Cheng
Anna Hindermann
Anna Kulikowski
Anna Nakoussov
Anna Vaughan
Annie Le
Annie Li
Anshi Vajpayee
Anshul Chawla
Anushka Bhatt
Anushka Patel
Anushka Ravi
Arabi Mahanujam
Arbaaz Iqbal
Archana Pisupati
Ariel Gutierrez
Arriana Emajo Flores
Arsh Naeem
Artem Ivaniuk
Aryan Sharma
Asha Thomas
Ashaureah Williams
Ashley Cadena
Ashley Chen
Ashley Do
Ashley Hong
Asli Bilgin
Audrey Yun
Autumn Nick
Ava Parsons
Avril Fielle Mauro
Ayat Monsia
Baibhabi Madhukulya
​Baimin Wang
Baldwin Lu
Banan Hasan
Bassma Ennarah
Beatte Kim
Ben Curtis
Berniece Van
Bethany Nguyen
Bimi Dairo
Brendan Wong
Brianna Carvalho
Briseida Tapia
Brittany Bin
Brooklyn Pagaza
Caleb Yu
Camila Lee-Diaz
Camila Lee-Diaz
Camila Marmolejo
Camila Marmolejo
Camille Nguyen
Camryn Shafer
Carla Becerra
Carmen Reyes
Carmen Reyes
Caroline Ives
Caroline Schmidt
Carolyn Li
Carson Dang
Cassidy Miller
Catherine Zeng
Celeste Esqueda
Celeste Luong
Charis Pak
Charliene Lien
Charlize Chang
Charlotte Hsu
Chelsey Wang
Chidera Okoroama
Chloe Lee
Chloe Lee
Christian De Paola
Christine Li
Christopher Stocks
Cindy (Yifei) Xu
Claire Hsu
Claire Lovett
​Cody Chen
Colleen Buliag
Crystal Murillo
Daniel Dura
Daniel Lee
Daniella Glezer
Danielle Arno
Danielle Howard
Darlen Ballkaniku
Darshil Vaishna
David Ulloa
David Yun
Derek Hsu
Derek Plows
Dhara Purohit
Dhruv Raut
Divya Sanghavi
Dr. Rutuja Dhore
Dylan Han
Edwin Lu
Eliana Liporace
Eliza Wachtel
Elizabeth Chung
Elizabeth Yang
Ellen Kang
Elsa Li
Elynna Volkova
Emily Cha
Emily Gabriel
Emily Kim
Emily Pham
Emily Trinh
Endy Huynh
Eneye Gbedee
Enne Kim
Enne Kim
Eric Streletz
Erika Lee
Erika Veloso
Esther Jin
Ethan Castelan
Ethan Nguyen
Ethan Ouyeung
Eva Chen
Evan Sandoval
Faith Ayala
Faith Nguyen
Felipe Serrato
Fiorella Mezarine
Fred Garcia
Georgia cano
Gia Villegas
Giselle Gutierrez
Giselle Hernandez
Grace Baek
Grace Bashawaty
Grace Chhabra
Grace Owen
Gregory Chen
​Guande Xin
Gurnoor Bhatti
Habibah Aldakak
Hailey Guerena
Halie Sung
Hana Uraizee
Hanan Omar
Haneefah Syed
Hanna Omar
Hannah Fuertez
Hannah Oloro
Harim Kang
Harley Nguyen
Harper Walton
Harshil Shah
Heidichang
Helen Feng
Helen Lim
Hiba Wagle
Himani Sirsi
Himanshu Kaushik
Imaan Chaudhry
Irene Kim
Isabella Mariazeta
Isabella Santana
Isha Gupta
Jackeline Jimenez Ayala
Jacob Nienhuis
Jacob Varela
Jacqueline Duong
Jaden Zelidon
Jainam Shah
Jalal Abuislaih
Jan Marie Borromeo
Janav Shah
Jasmine Rodriguez
Jasmine Sehgal
Jayden Ma
Jayson Hall
Jenna Chinn
Jenna Greaves
Jenna Lee
Jennifer Ezeani
Jenny Nguyen
Jessica Wei
Jessica Wong
Jessica Yu
Jessica Zheng
Jessie Nguyen
Jesus Marmolejo
Jimena Alvarez
Joann Lenart
John Birnhart
John Wang Jr.
Joshua Song
Joy Yan
Joyce Jiang
Juan Sandoval
Jude Sotelo
Judy Li
​Julia Im
Julia Ota
Juliette Moore
Juliette Moore
Justin Oh
Justin Sepulveda
Kaci An
Kaelyn Sung
Kait Ho
Kaitlyn Gutierrez
Kaitlyn Holmgren
Kaley Chung
Karena Patel
Karena Patel
Karina Zambani
Katherine Nah
Katrina Manalang
Kayla Cheung
Kayla Park
Kayley Yoo
Keerthana Anand
Keilani Quan
Keira Feng
Keira Feng
Kelly Candelario
Kelly Zhang
Kevin Lee
Kevin Zhou
Keyana Ayaz
Khang Ho
Khushi Vakil
​Kiana Ofogh
Kimberly Doan
Kimiya Ayaz
Krishi Shah
Kristen Lee
Krystal Grover
Kyla Phiri
Kyle Kim
Kylie Chung
Kyra Saldana
Laci Kim
Lauren McMurray
Lauren Nguyen
Layla Richards
Leah Kioko
Leah Nelson
Leslie Luna
Ligia Elena Guevara
Lilian Tran
Lisa Ramos
Lorissa Pierson
Lucas Tran
Lucy Sanzobrin
Luis Jasso
Lydia Lu
Machaela Ouyang
Maddy Wang
Madison Empalmado
Maesha Hossain
Mahiya Agarwal
Manya Malhotra
Margaret Salinas
Marwah Naveed
Mary Catipay
Maylene Hall
Megan Kerni
Megan Lee
Megan Winters
Meghan Harrington
Mehak Trakru
Mekdes Woldesunbet
Melanie Yip
Melissa Perez
Melissa Perez
Mia Muro
Mia Yang
Michael Nejad
Michelle Cao
Michelle Lopez
Michelle Mar
Michelle Ngo
Michelle Pansa
Miranda Lin
Monserrat Munoz
Mya Dell'aquila
Nadia Rizvan
Namitha Kapa
​Narmi Serrano
Natalie Pronk
Navya Vyas​
Neelaza Dahal
Nicole Nguyen
Nicole Xu
Nicolle Conlogue
Nikita Badlani
Nishi Vyas
Niti Jani
Niveditha Jai
Noa Ksabi
Noa Yedidia
Noah Garcia
Noor Malhi
Norah Li
Ohm Patel
Olivia Lee
Omar Mahmoud
Orieta Villalobos
Paola Estrada
Parnikaa Karki
Pavithra Porayath
Pelumi Elesin
Pranav Gaddam
Priscilla Korha
Puskar Kunwar
Qianyue (Sophie) Ma
Rachel Bai
Raksha Rajeshmohan
Raymond Tabak
Regine Heart Ulangca
Rena Watanabe
Rhea Punjabi
Rida Ali
Riya Bhat
Riya Gupta
Rohan Nair
Rosa Murillo
Roseleen Ladi
Rushmia Hossain
Russell Sung
Ryo Punpituk
Saghi Naghizadeh
Sahana Dhama
Saihaj Gulati
Saira Singh
Sajida Simrin
Sakshi Nair​
Samantha Gonzalez
Samantha How
Samantha Sestak
Samantha Thomas
Samuel Sandoval
Sana Peswani
Sanaa Alam
Sandhua Sachar
Sandhya Lohano
Sara Orzechowski
Sarah Silva
Sarah Wunderly
Sasha Heinemann
Savanna Jiang
Sela Cooper
Selin Bennett
Sera Riley
​Sergio Barretto
Seungyeon Chi
Shahanaz Shafiullah Khan
Shaleen Sunesara
Shane Choi
Sharon Park
Shatha Fadul
Shelby Lee
Shelby Zvara
Shi Zhou Tan
Shreya Dutta
Shreya Sankar
Shweta Shah
Shwetha Ganesh Prabhu
Simi Edeki
Siraj Bajwa
Situ Chintakunta
Siya Madan
Skylar Tachikawa
Soham Santosh
Somaiya Waseemat
Sonal Bhugra
​Sonia Gallegos
Sonia Singh
Sophie Guo
Sophie Sergiyenko
Sophie Wells
Soso Ayad
Sravya Varigonda
Sriya Gundlapally
Stella Jung
Stephanie Nguyen
Sudhiksha Kumar
Sunny Hou
Sydney Bond
Sydney Ihekwoaba
Sydney Kim
Tanner Hsu
Tara Wu
Teresa Monh
Thaanvi Malgireddy
Tiffany Chow
Tiffany Park
Tilottama Barua
Trang Vu
Tricia Tran
Tyler Dadant
Tymony Nolan
​Vahl Sarmiento
Veda Reddy Singireddy
Veronica Baladi
Veronika Orlovska
Victoria Conroy
Vivek Shah
Vivian Lee
Vy Nguyen
Vy Tran
William Park
Xie Yihui
Xin Yi Li
Yaritza Robledo
Yasmin Mohammad
Yen Vu
Young Kim
​Yunnie Kim
Yunseo Lee
Zach Marshall
Zakyra White
Zayd Abou-Abdou
Zoe Alo
Zoe Alo
Zora Beaty