Inaugural Seoul Donation Delivery:
Grand Hyatt Seoul Donates Linens to Cat Shelter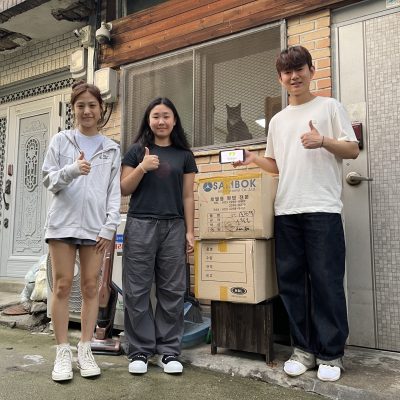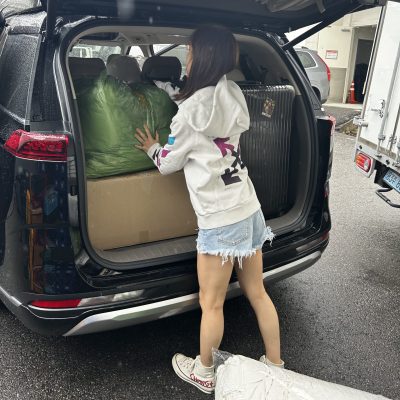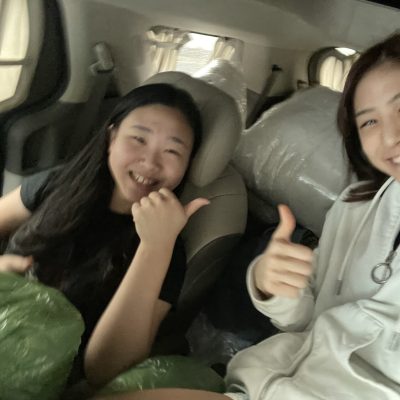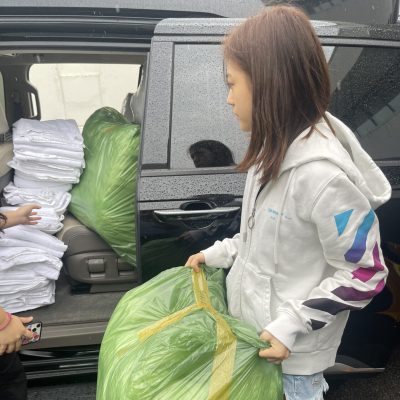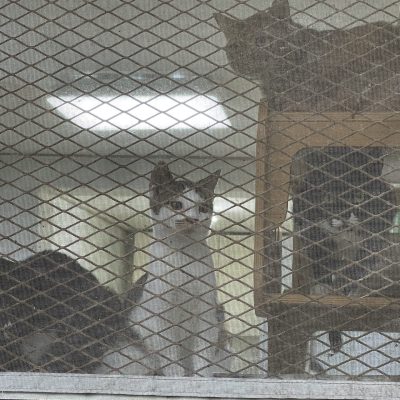 Linens N Love, in collaboration with the Grand Hyatt Seoul, is thrilled to announce the successful donation of 100 linens to the Nabiya Cat shelter. This heartwarming initiative, led by dedicated student leader Kristine Chung, included 35 sheet covers, 32 pillow covers, 13 bathrobes, and 20 duvets.
Kristine Chung, the President of the Seoul Foreign School chapter, expressed her enthusiasm, stating, "The effort and time I poured into initiating, planning, and successfully executing these events have undoubtedly paid off, providing a splendid opportunity to connect with kindred spirits and make a meaningful contribution to our community. Once the delivery was completed successfully, it ignited my enthusiasm for future contributions."
During the distribution of blankets to the cat shelter, they were deeply moved by the stories they encountered, shedding light on the issue of hoarding. Jooyeon Yoo, owner of the Nabiya Cat Shelter, emphasized, "Individuals struggling with mental illness often believe they are rescuing cats but unintentionally end up with dozens, leading to neglect and even death for these innocent creatures."
Beyond the partnership's impact, the success of this initiative is a testament to the unwavering dedication and hard work of our student volunteers. One of the volunteers, Emma Park, shared, "The work they do closely aligns with my values and interests."
Operation: Hygiene Kit:
Linens N Love Student Leaders Give Back to the
Community with the Help of Choice Hotels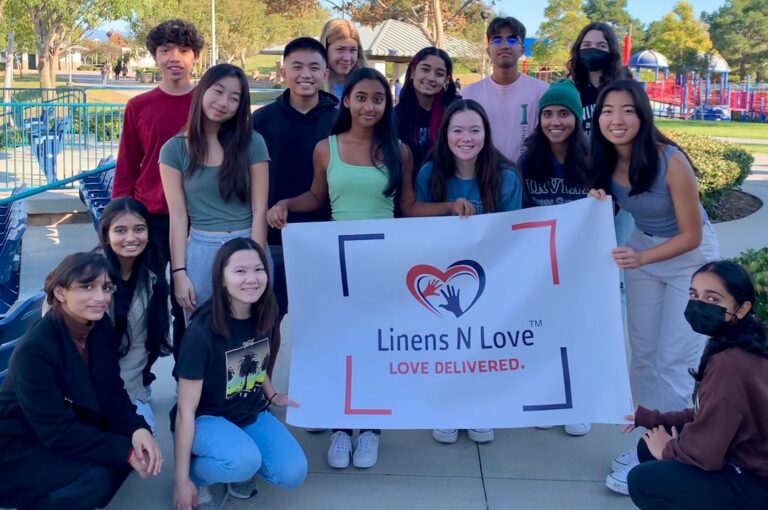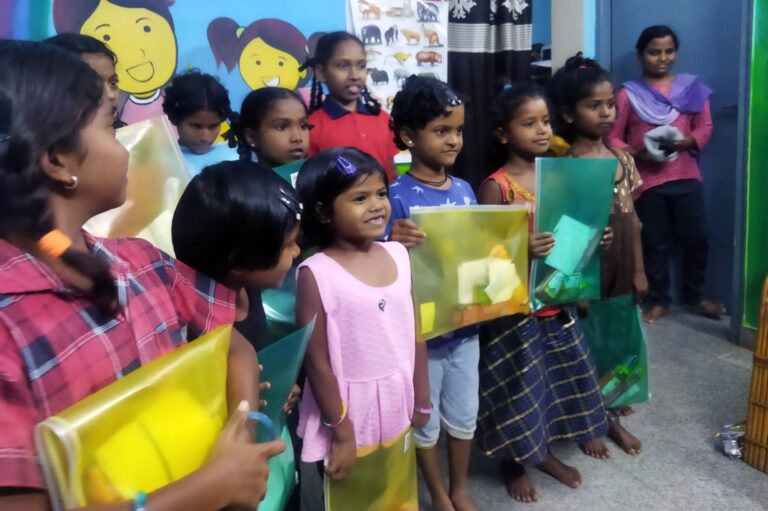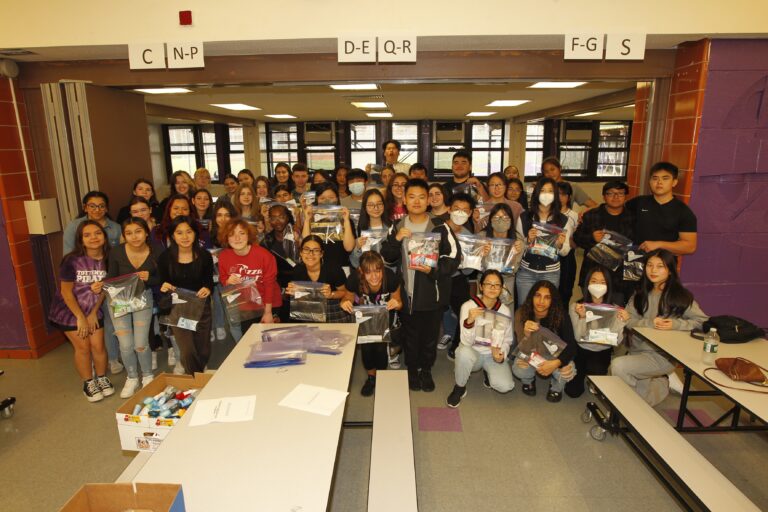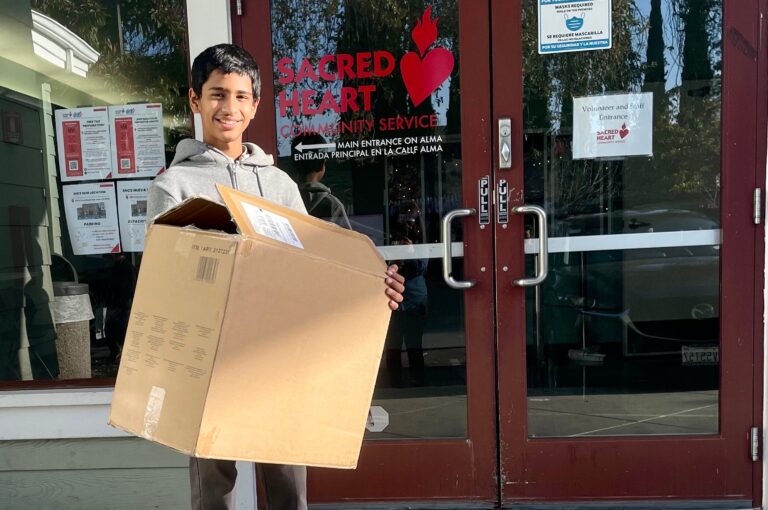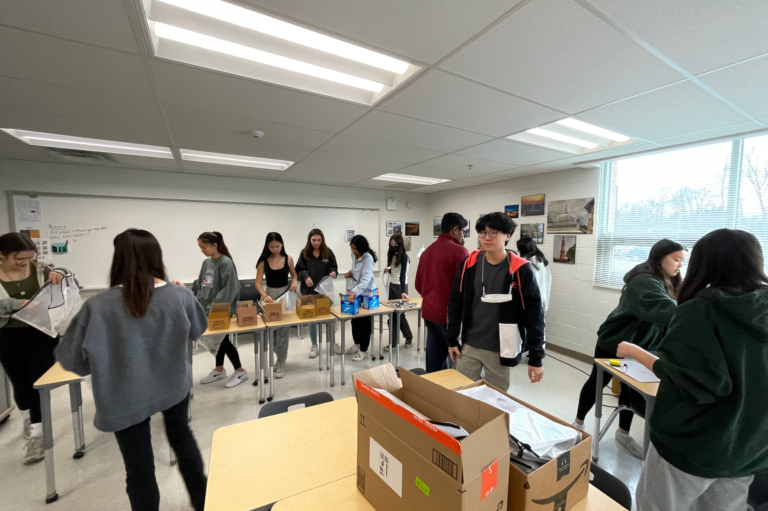 Thanks to the generosity of our partners, Choice Hotels, Linens N Love student leaders were able to make a difference in their communities by providing essential hygiene products to those who need them most.

The hygiene kits, which included items such as soap, shampoo, toothbrushes, toothpaste, and other personal care items, were donated by the students to their local communities. A total of $5,000 was distributed to participating chapters, giving them a budget of $500 each. Our volunteers took initiative to plan their events and coordinate with their volunteers.

"Not even weeks later, we had already started budgeting and figuring out what we can buy and include in the hygiene kits. These few weeks were not simple, but in the end, it was definitely worth it," said Tottenville High School chapter president, Jacky Chen. "Once we started purchasing the items, things were starting to really get exciting. We were thinking of how we will host this event, where, when, and most importantly our volunteers."

The Choice Hotels grant has truly sparked change in our student leaders. They were able to exhibit leadership, planning, and community service. 
But it's not just the partnership that made this initiative a success; it's also the dedication and hard work of the student volunteers. "It was a great opportunity for our chapter members to connect with other like-minded peers and work together in supporting our community," said Oakton chapter president Elsa Li. " The hygiene kits were donated to Embry Rucker Shelter, a local homeless shelter. "

The volunteers involved in the initiative also noted how much it meant to them to have the support of Linens N Love and its partners. "The work they do aligns with my values and interests," commented Adyant Bhavsar, who is another of Linens N  Love's student leaders. "Working with like-minded people who share the same passion is a wonderful opportunity and I look forward to many more in the coming days!"

Linens N Love's hygiene kit initiative is a reminder of the power of community and the importance of giving back. Through partnerships with organizations like Choice Hotels and the dedication of volunteers, the organization is able to make a significant impact on the lives of those in need.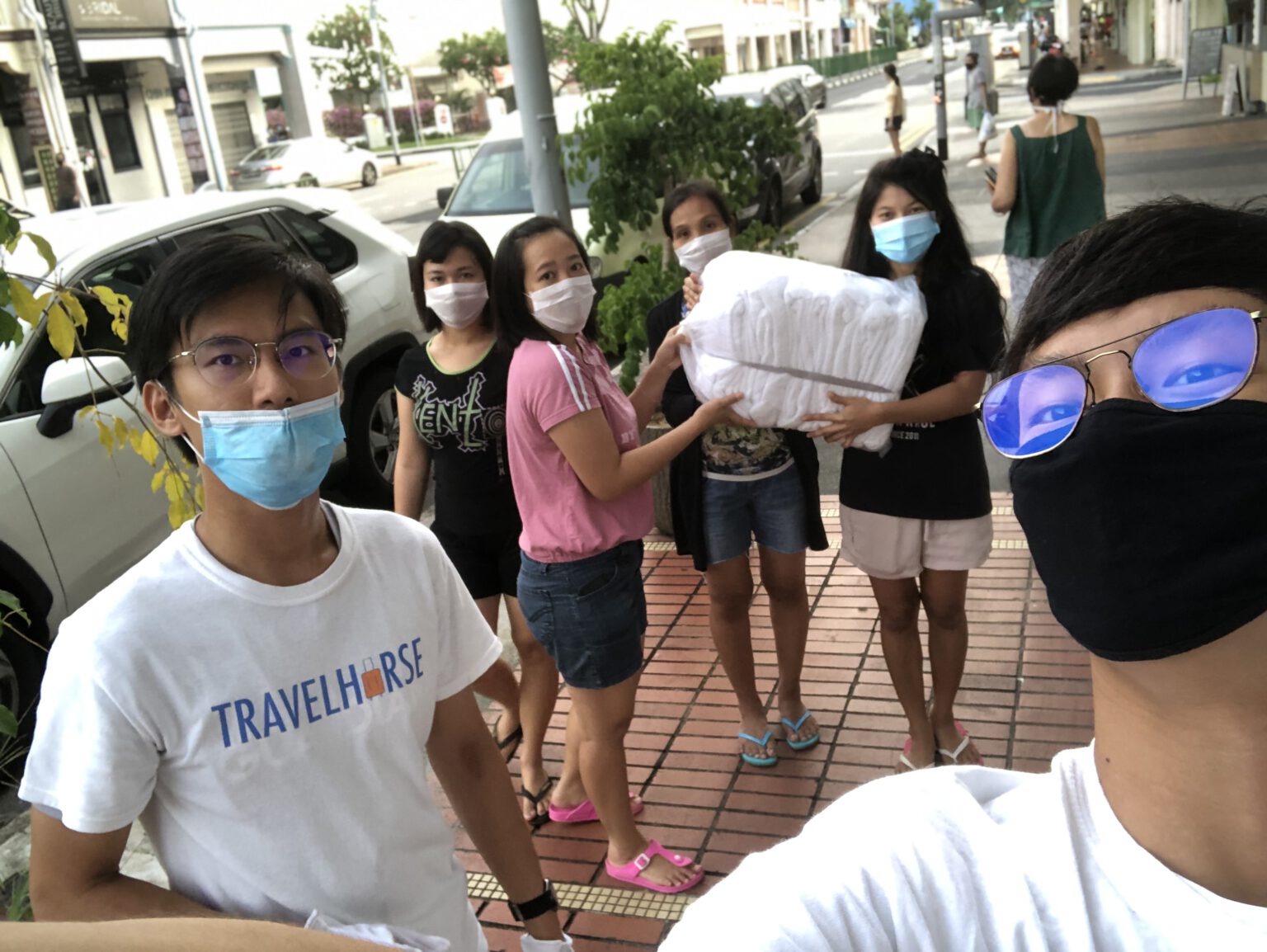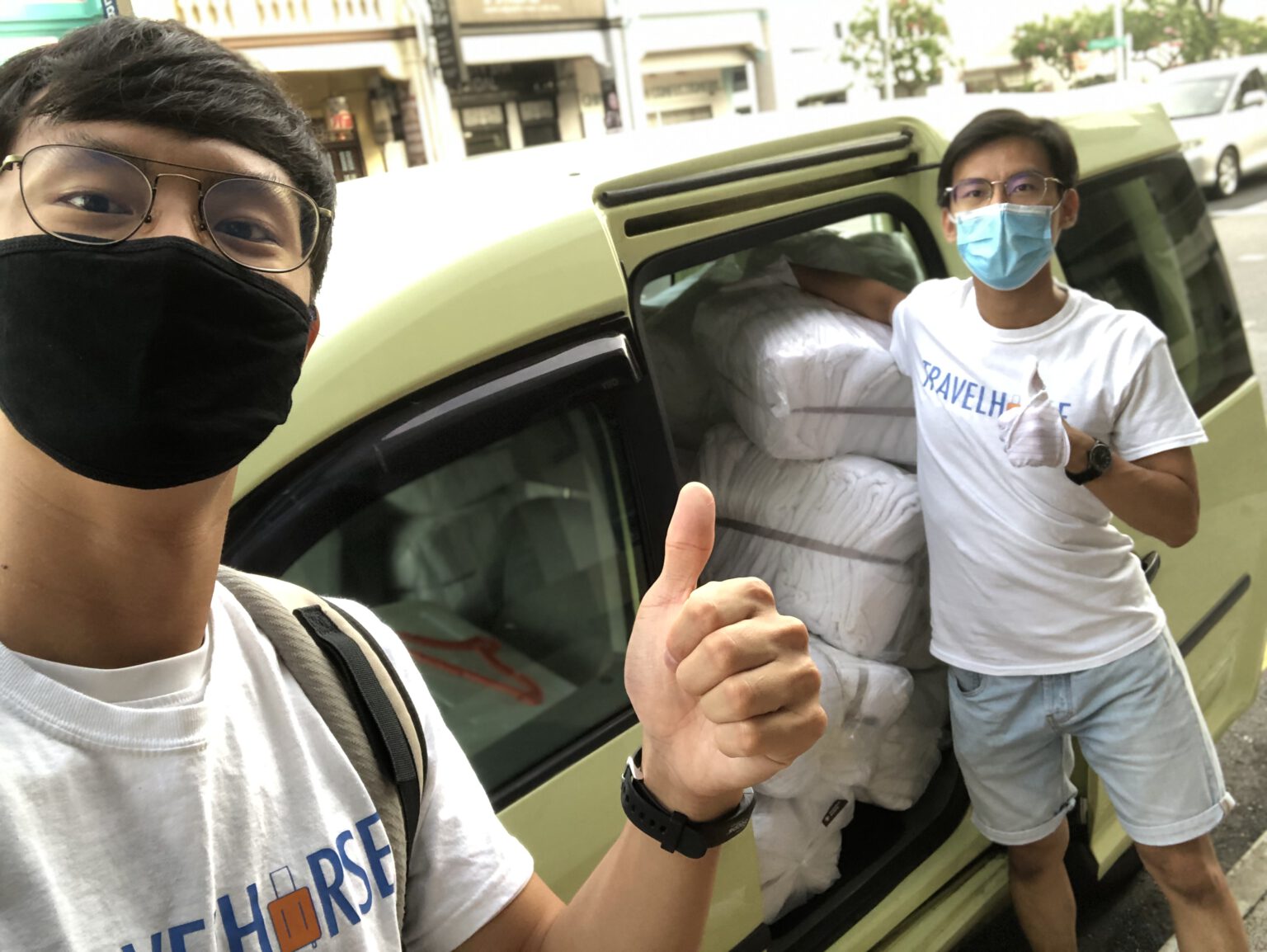 Pictured: Members from HOME receiving the bath towels donated by Travelodge Harbourfront Hotel.
Linen Donation to Humanitarian Organisation for Migration Economics (HOME), Singapore
For our first project in Singapore, Linens N Love partnered with the Humanitarian Organization for Migration Economics (HOME), an organization dedicated to supporting and empowering migrant workers who experience abuse and exploitation. 
With transport help from a home-grown logistics provider Travelhorse, we collected 150 pre-sanitized, to-be-discarded bath towels from our partner hotel, Travelodge Harbourfront Hotel and sent them over to HOME. These linens were to help comfortably relocate the migrant workers who had to move out of their dormitories and into temporary lodging, to curtail the spread of COVID-19 in Singapore. 
Linens N Love was glad to be part of nationwide efforts to help society cope with the massive changes brought on by the pandemic.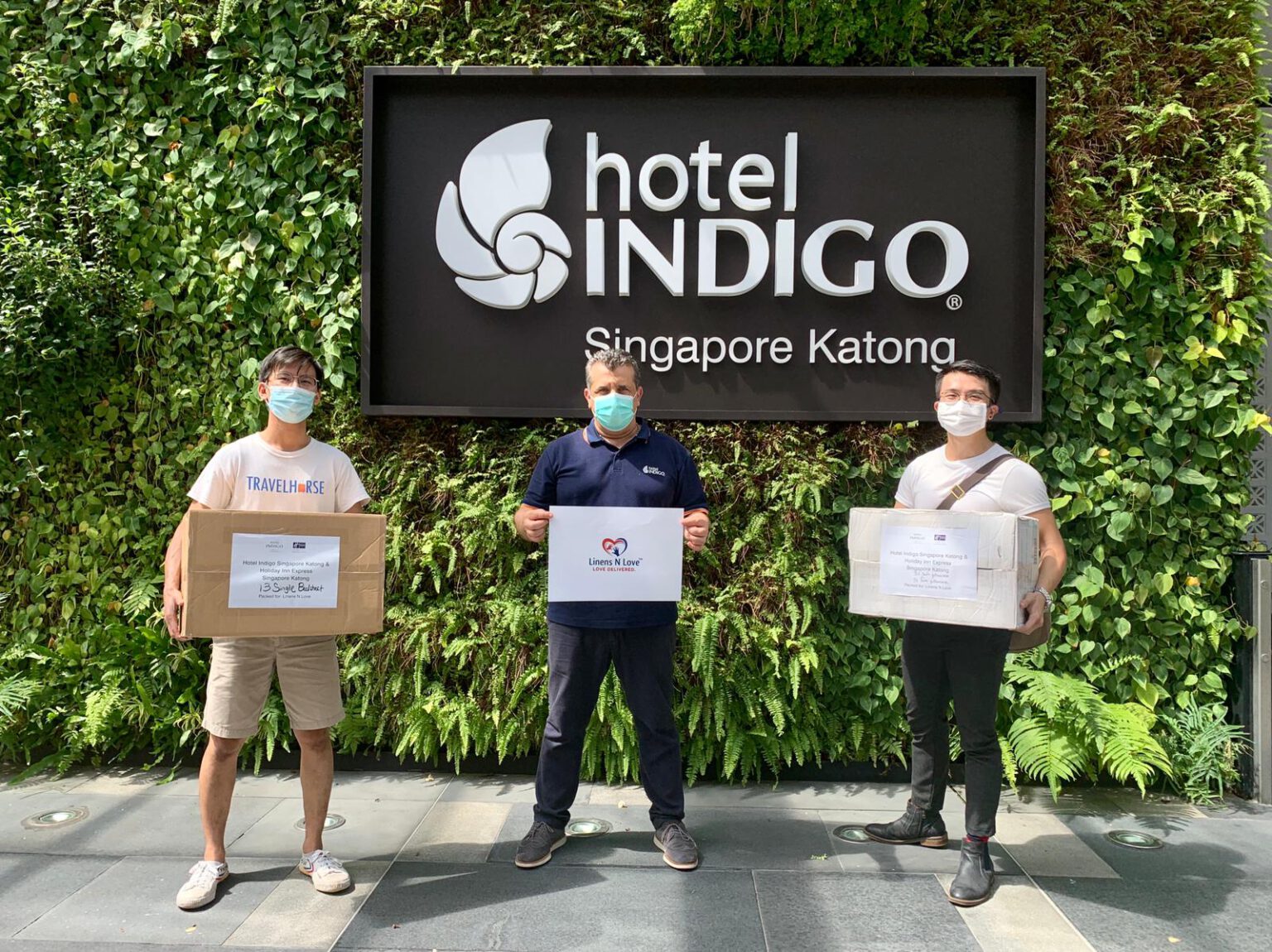 Pictured: Representatives from Hotel Indigo Singapore Katong (an IHG hotel) handing over the donated linens to the logistics provider Travelhorse.
Linen Donation to Jamiyah Children's Home, Singapore
Following our project with HOME, Linens N Love embarked on another donation drive, this time to Jamiyah Children's Home. We were able to connect Hotel Indigo to the Home and arrange for a donation of linens to support the latter's care activities. Jamiyah Children's Home is a safe space for children of all races/religions coming from disadvantaged families. Donations and contributions allow the Home to create a better environment for the children under its care. 
We were able to provide 75 linens through this collaboration. It was only made possible with logistical support from Travelhorse, a fellow startup helping businesses with last mile support.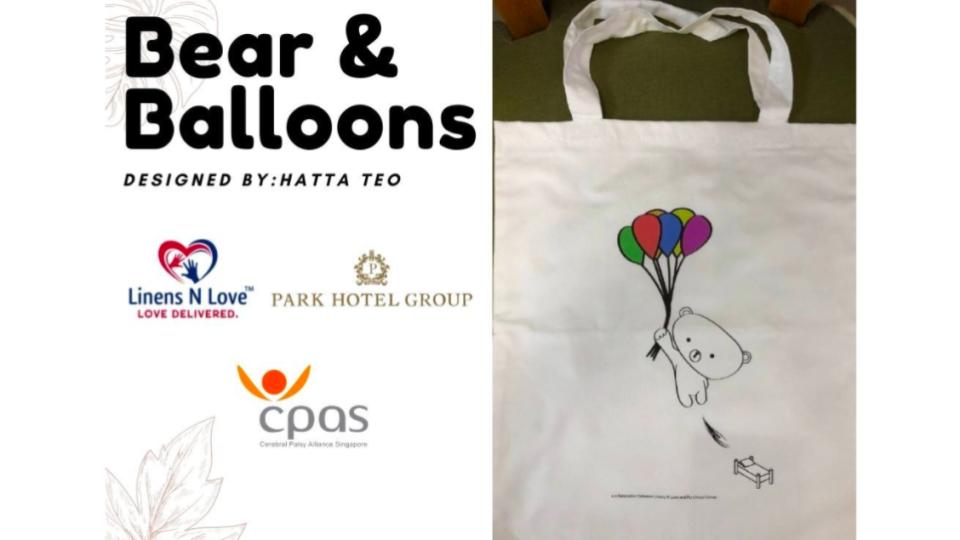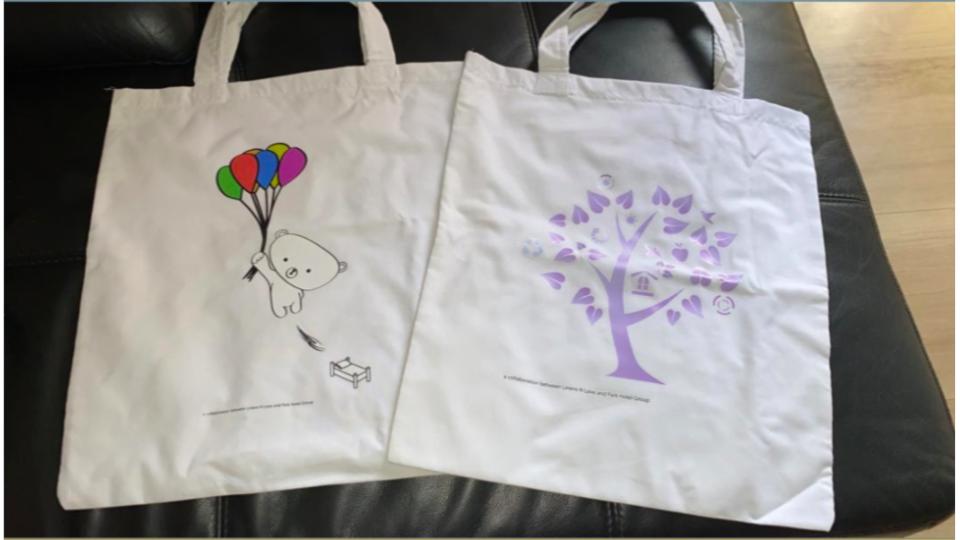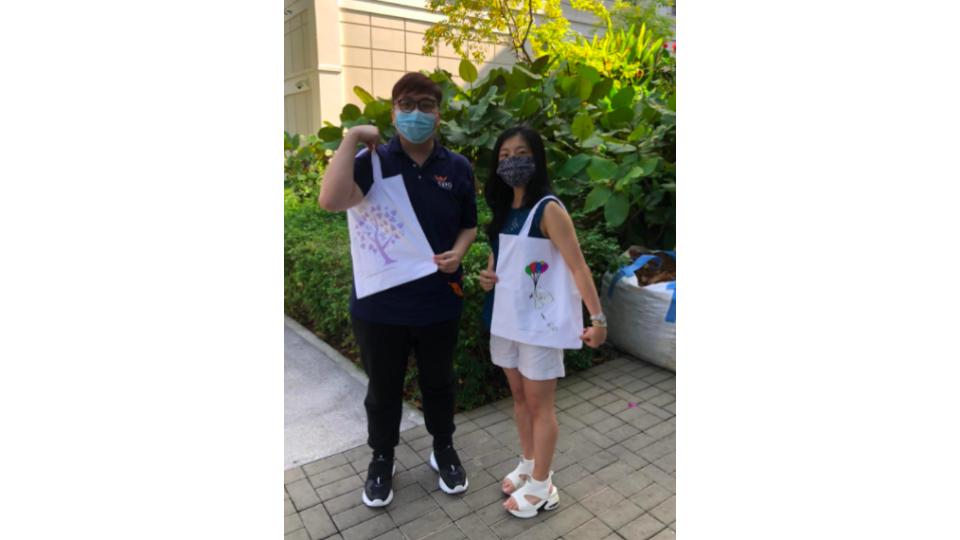 Pictured: Rachel Lim (Linens N Love) handing over the upcycled tote bags to CEPAS for the latter's fundraising.
Linen Upcycling Project in Collaboration with CEPAS and PHG
In December 2020, Linens N Love and Park Hotel Group (PHG) organized an internal design competition for PHG's Month of Caring. The event involved PHG's employees and hotel staff, and aimed to raise spirits and promote togetherness despite the pandemic's adverse effects on the hospitality industry. In light of this, the theme for the competition was "What a wonderful feeling!". Out of the designs submitted, two winners were selected and printed on tote bags made out of their condemned linens. 
100 of these upcycled bags were given for fundraising to Cerebral Palsy Alliance Singapore (CEPAS), a charity empowering persons with cerebral palsy or multiple disabilities to realise their full potential and lead fulfilled, dignified lives.
Linen Donation Drive and Month of Caring with Expedia Group
In collaboration with Expedia Group, Linens N Love organised a 2-fold project – to donate linens from Hotel partners to charities and to host a Month of Caring with upcycled linen items. 
The donation drive involved 22 charities, homeless shelters, nursing homes and veterinary clinics, with logistical support from volunteers at Big At Heart, a non-profit using volunteerism to champion the causes of the marginalized. We were gladly introduced to Big At Heart by National Volunteer & Philanthropy Centre (NVPC). 
Unmatched linens were then upcycled into usables like tote bags, with help from the differently-abled at Bizlink, a non-profit serving persons with disabilities via employment. These items were directly used to fundraise for our charity partners.